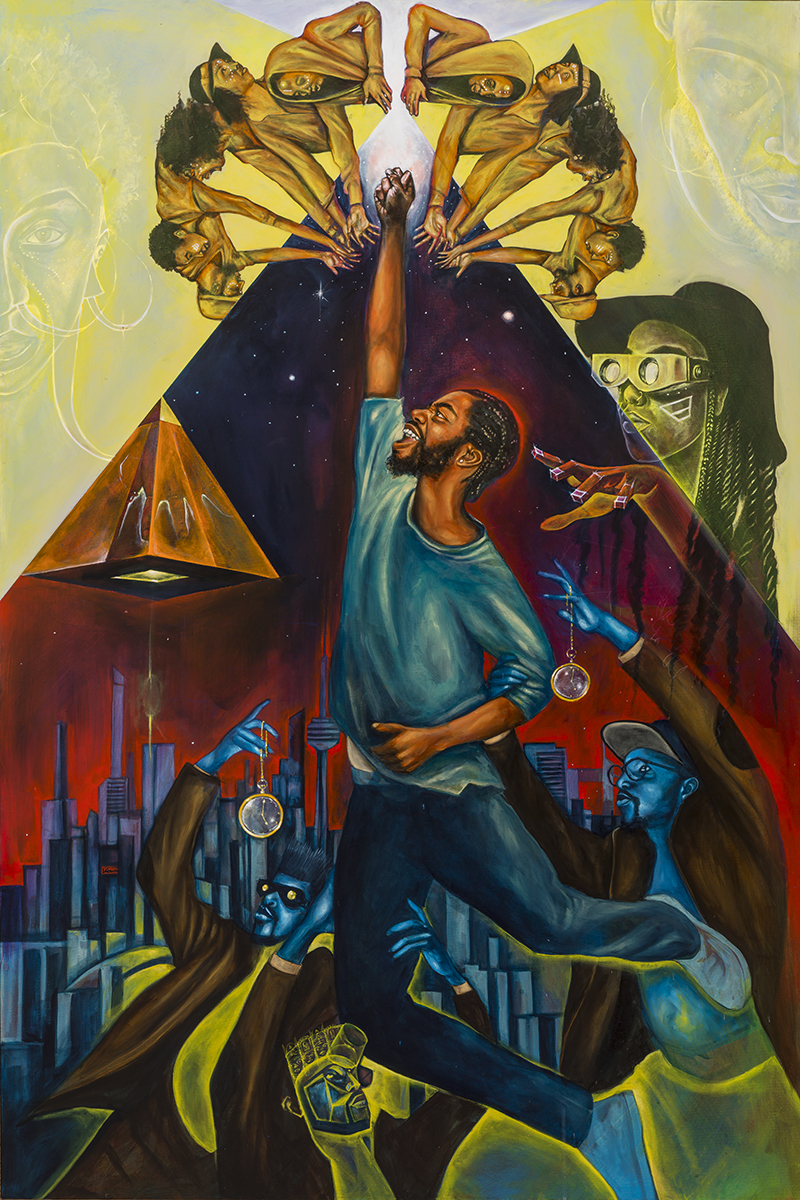 Ubuntu: Now is the time to Rise -Print
UBUNTU: "I am who I am because of who we all are."

My brother Ian Keteku and I had the pleasure of collaborating on a two-part multi-media exploration of race, hope and community, illustrating how community can act as a catalyst towards social and personal growth. The work focuses on the artistic community of Scarborough's RISE (Reaching Intelligent Souls Everywhere). RISE is the brainchild of Randell Adjei. His story is the inspiration for UBUNTU. 
"A long time ago after a running from my juvenile delinquent past, a near death experience and losing some dear friends and family, I chose to use my story to inspire and empower others to propel themselves forward. Essentially, I believe our stories are not our own, from womb to tomb we are here for one another, to serve and love without condition."
-Randell Adjei
Product Description
40″ x  60″